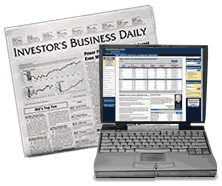 Company News and Press Releases From Other Sources:
VANCOUVER, British Columbia, (BUSINESS WIRE)

Wotaire Industries is pleased to announce it has entered into a MOU with a Canadian Technology Company, which has developed an Industrial scale, Atmospheric Water Generator. The generation system will produce 200,000 liters per day.

This system will provide drinking water for approx 30,000 people as well as supply an adequate supply of water to irrigate a greenhouse operation to supply a source of fresh vegetables to communities that currently are unable to produce enough for their needs. Wotaire has identified the location for the first installation and is currently negotiating on the purchase of the property and seeking necessary permits to proceed with the project.

Wotaire Industries Inc. Acquires Worldwide Distribution Rights to the Atmospheric Water Generator

Wotaire Industries Inc, is pleased to announce that it has acquired the worldwide distribution rights to atmospheric water generator systems. The acquisition of the exclusive rights are for cash and Common Shares .

The Atmospheric Water Generator is a sophisticated machine designed to create pure, filtered drinking water from the moisture in the air. These machines are approximately the size of a household water cooler and will create up to eight gallons of drinking water a day.